BJAIN is an independent family owned business group with their interest in various industries. The group collectively employs more than 500 people in different capacities and have been in existence for more than 5 decades.
PUBLISHING
Publishing Quality books for over 6 decades and leading the publishing industry with specialisations in Homeopathy & Children Books.
PHARMACEUTICALS
Homeopathy is our heart & soul. We are passionate about homeopathy and thus our prime focus is to ensure quality homeopathy products are available.
TOYS & GAMES
We extended our learning expertise in the Children Books to Games & Puzzles category.
INFORMATION TECHNOLOGY
We have always believed in an ecosystem where IT plays a vital role in ensuring everything we do including customer experience to synchronisation of all the divisions.
HANDICRAFTS
We are the bridge between the artisans of India and the people who believe and appreciate art, spirituality and luxury.
EDUCATION
We can only be true to our mission of quality in homeopathy when we get involved with the education aspect of it.
MEDIA
We are involved in every aspect of homeopathy and information is the key to bringing all the pieces together.
SOFTWARES
Aiding Homeopaths to prescribe better and accurate. Homeopaths have to deal with thousands of medicines and thousands of symptoms
0
0
0
0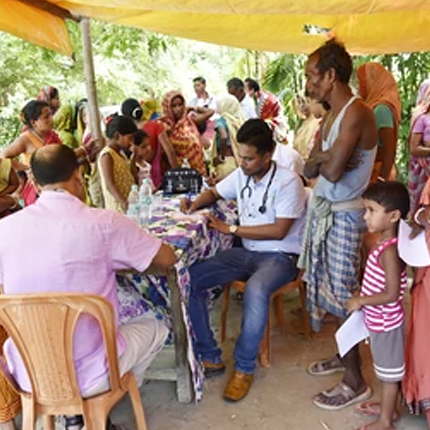 B. Jain Sarbati Devi Charitable Trust was started by Dr. Prem Nath the founder of B Jain Group of Companies, a well-known philanthropist. He used his skills and expertise to give back to the society. The trust aims to uplift the standards of homeopathy. He opened a charitable hospital with an aim to cure patients with homeopathic medicine. He ran the hospital till his last days. He organised several health camps to create awareness for homeopathy amongst common man and used to go to extra lengths to help doctors set up their own homeopathic clinics through the trust. The trust also works towards uplifting the educational standards in homeopathy by giving scholarships to those who believe in homeopathy and can make a difference in this field.


Read More
No Newsroom available right now.